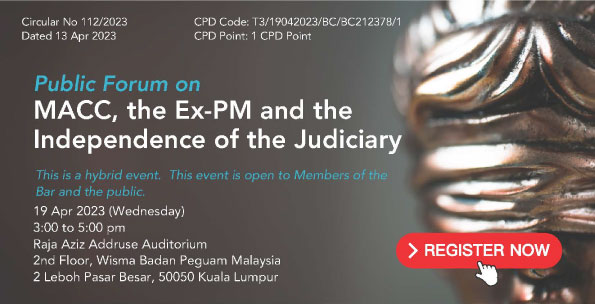 Join our partner, Karen Cheah Yee Lynn, who is the President of the Malaysian Bar in a hybrid forum to discuss all related matters with respect to the SRC trial, MACC, the Pardons Board, and the importance of judicial independence.
The forum will be held on 19 April 2023 (Wednesday), 3pm to 5pm.
For further information and registration of the event, please refer to the Malaysian Bar's circular below.
Public Forum on MACC,the Ex-PM and the Independence of the Judiciary