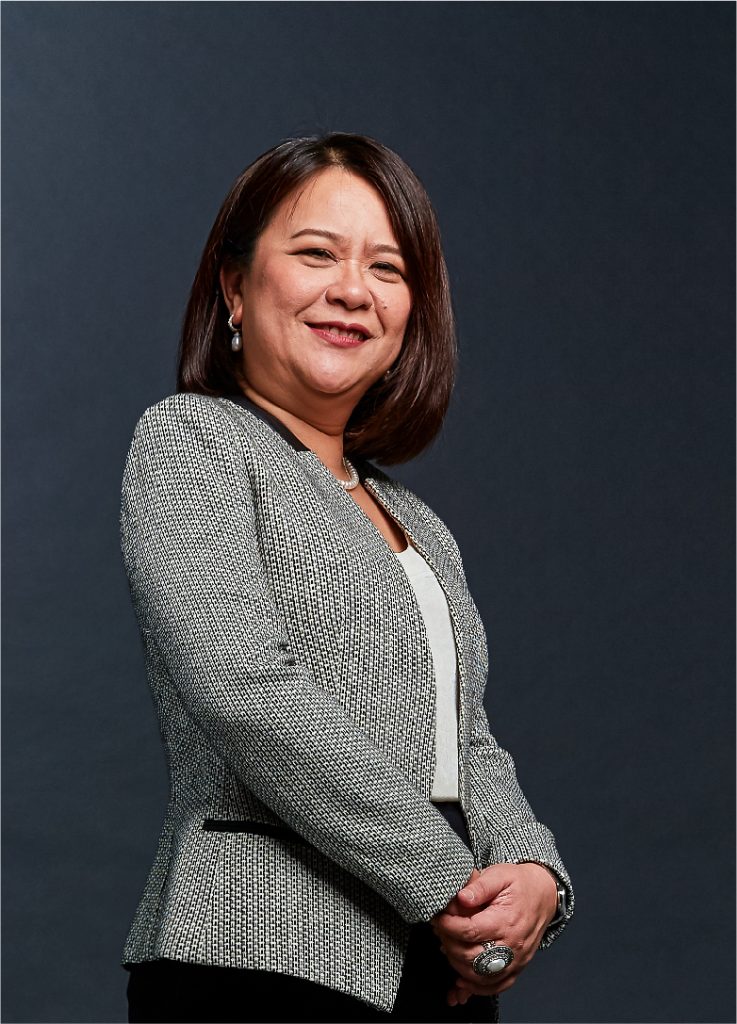 PRACTICE AREA
Dispute Resolution | Family & Matrimonial Disputes | Wealth Management, Inheritance & Succession Planning
DL  +603 2055 3929
E    nicolewee@chooi.com.my
NICOLE FIONA WEE SUE-REN

Partner
PRACTICE FOCUS
Nicole leads the firm's family and probate practice, and advises on family and matrimonial disputes including all aspects of contested divorces, jurisdictional and cross-border financial issues and resolution by mediation as well as collaborative law. She also advises on wealth management, asset structuring and succession planning including wills and trusts, and handles contentious probate and trust matters, and disputes regarding the administration of estates as well as estate and trust assets situated locally and abroad.
Nicole is also an experienced commercial litigator, with particular emphasis on banking litigation, commercial debt recovery and insolvency. Her experience in this area has led to her being retained to advise on the acquisition of distressed-debt and non-performing loan portfolios.
EXPERIENCE AND CREDENTIALS
Nicole is identified in the 2013 to 2015 editions of The Asia Pacific Legal 500 as a Recommended Lawyer in the field of Dispute Resolution and is also a winner of the Lawyer of the Year 2014 Award by Corporate LiveWire in the category of Banking Litigation. Additionally, she is ranked amongst the Top 100 Women in Litigation in Benchmark Litigation Asia-Pacific 2020 and is named as a Litigation Star in the 2020 and 2019 editions of Benchmark Litigation Asia-Pacific, as a Benchmark Disputes Star in its 2014 edition and as a Local Dispute Star in its 2013 edition.
She is also a winner of the Global Business Magazine (GBM) International Family Law Awards 2019 as well as the Global Awards 2015 by Corporate LiveWire in the category of Family Law in Malaysia. Further, Nicole has been ranked as a Leading International Lawyer in Malaysia for Contentious Trusts, Family and Matrimonial and Estate Planning by the London based Citywealth Leaders List since 2011, and is also listed as a PowerWoman in the 2014 to 2020 editions and ranked in its IFC Power Women Top 200 in 2017 and 2018.
Nicole is a member of the International Academy of Collaborative Professionals, Malaysia Collaborative Practice Group. She also serves as a mediator on the panel of the Malaysian Mediation Centre and is certified by the UK Advocacy Training Council as a Trainer for the Advocacy Training Course programme run by the Malaysian Bar.
She is also a member of the Disciplinary Committee Panel of the Advocates & Solicitors' Disciplinary Board since 2008 and was previously a member of the Investigating Tribunal of the Advocates & Solicitors' Disciplinary Board. Nicole also served on the Editorial Board of Relevan, the newsletter of the Kuala Lumpur Bar Committee between 2000 and 2007.
Nicole's recent publications include authoring the chapter on Conflicts of Laws in Family Issues and co-authoring the chapter on Overview of Matrimonial Proceedings in Other Jurisdictions, both in the Law and Practice of Family Law in Malaysia (1st Edition) published by Sweet & Maxwell Asia, being a co-author of the chapter on Family Law – Commentary and Precedents in Bullen & Leake & Jacob's Malaysian Precedents of Pleadings (1st Edition), published by Sweet & Maxwell Asia and a contributing editor of the Malaysian Civil Procedure 2013 published by Sweet & Maxwell Asia in 2013.
Nicole also authored the Malaysia chapter in International Succession published by Oxford University Press (3rd Edition (2010), 4th Edition (2015) and 5th Edition (2022)), and was also a contributing editor of the MLJ Handbook: Probate – Practice & Forms, published by the Malayan Law Journal, LexisNexis in 2007. In 2005, Nicole contributed to the Practice and Forms in the Malaysian Court Forms published by the Malayan Law Journal, LexisNexis in Family law as well as Probate and Administration. 
Nicole graduated with a Bachelor of Laws (Hons) from Queen Mary & Westfield College, University of London, England in 1994. She was called to the Bar of England and Wales in 1995 and was admitted as an advocate and solicitor of the High Court of Malaya in 1996. Nicole is accredited as a Mediator with the Malaysian Mediation Center (Bar Council) since 2007.