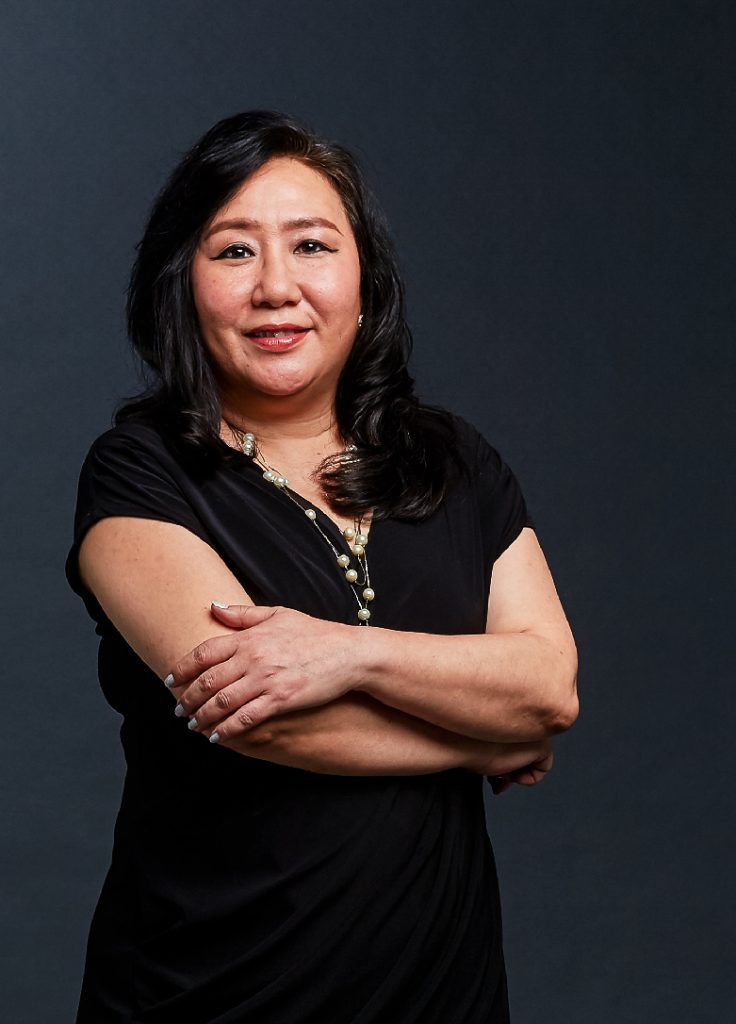 PRACTICE AREA
Banking & Finance | Corporate | Information Technology | Mergers & Acquisitions | Real Estate
DL  +603 2055 3908
E    karencheah@chooi.com.my
KAREN CHEAH YEE LYNN

Partner
PRACTICE FOCUS
Karen's practice areas include mergers & acquisition, regulatory compliance, corporate & commercial, banking and finance, real estate, aircraft financing, information technology / data privacy and non-contentious tax advisory. Her extensive experience in contentious matters adds to her abilities in her corporate and commercial practice in varying industrial sectors.
EXPERIENCE AND CREDENTIALS
Karen joined Chooi & Company as a partner on 1 March 2016.
Karen has advised on many notable corporate transactions and merger & acquisition transactions over the years, including:
Advising a leading European telecommunication international company as Malaysian counsel for the sale of its local subsidiary to venture capitalists 

Advising a Hong Kong company as local counsel on its exercise to be listed on its GEM listing exercise at the Hong Kong Stock Exchange

Advising on governmental procurement issues and drawing up transactional documents for a shipping company majoring in oil & gas industry for the setting up of STS hub with an international shipping company from Hong Kong worth USD650 million, including regulatory compliance and data privacy issues

Advising a leading Hong Kong logistics and container public listed company for the sale of shares by its founding member in a Malaysian subsidiary to a Malaysian listed company by way of a share swap

Advising a leading shipping company majoring in oil & gas industry on the joint venture and concession to set up an STS anchorage and dolphin berths with the Government of Oman 

Advising on the acquisition by the leading automotive manufacturing company based in Australia of a Malaysian company

Advising on the acquisition of shares by Japanese investors in a local construction company providing electrical and engineering services in the private and public sector

Advising a German-based company which is a leading global supplier of cosmetics products on its acquisition of a majority stake in a local cosmetics manufacturing company

Advising a UK based company which is a global manufacturer of specialist chemicals to the construction industry on its acquisition of a majority stake in a local manufacturing company

Advising a leading European automation manufacturer of flexible and high-quality automation solutions and systems for complex manufacturing and a wide variety of industries, through its add-on acquisitions of a local manufacturing company
Karen is passionate in her quest for knowledge, commitment to clients, the betterment of the Bar and the legal profession, and has an ardent interest in public interest issues. She is a current Malaysian Bar Council member, and was the past Honorary Secretary and Treasurer of the Malaysian Bar. She was awarded the ATC Outstanding Alumni Award in 2016.
Karen is also the Chairperson of the Constitutional Law Committee, the International Practice Services Committee and the Ad Hoc Committee for Conditional Fee Rules of the Malaysian Bar Council.
She formerly chaired the Bar Council's AMLA Committee and the Legal Profession Committee. Karen regularly speaks at seminars, forums and conferences domestically and on international platforms such as:
On 'The Malaysian Legal Framework in the E-Commerce Industry' in 2019 at the ASEAN & South Asia Commercial Law Conference held in Taipei, Taiwan, organised by the Taipei Bar Association & Taiwan Foreign Trade, Ministry of Economic Affairs; and another presentation in 2020 for the Malaysian Bar;

In 2022 on Practical Aspects of Tax Disputes and Common Tax Issues;

The University of London Alumni Debate on the topic 'Arbitration is not about just settlement, it is just about settlement' in 2017;

The Trilateral Regulatory Exchange Programme 2017 organised by Bank Negara Malaysia on the topic of how lawyers comply with AML/CFT regulatory requirements, challenges and compliances to FATF;

In 2016, she was a presenter on the topic of 'Technology & the Legal Profession' at the International Malaysian Law Conference;

On AML/CFT at the National Anti-Money Laundering / Counter Financing of Terrorism Conference 2019 organised by the Central Bank of Malaysia.
She was recognised in the Asia Pacific Legal 500 as a name to note for Corporate and Mergers & Acquisition in 2019, with a definitive mention for aircraft financing.
Karen graduated with a degree in law from the University of London in 1993, and thereafter obtained the Malaysian Certificate in Legal Practice in 1994. She was admitted as an advocate & solicitor of the High Court of Malaya in October 1995.